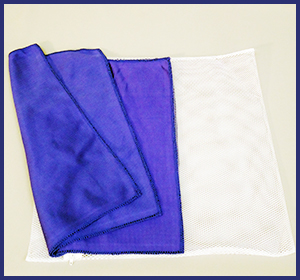 Dear FlyLady,
I've now found a new "Love" for my silver rags!!
While wiping down the kitchen countertops and cabinets, I looked down at the dreaded Doggie Door flap. It used to be clear, and turned to a murky brown haze…poor doggies…so I used my silver rag with water only, and within probably 5 minutes, it's now clear again!! Before I had tried sprays with paper towels, and it was just a sticky mess. My dogs are going to think they're at the wrong house.
LOVE, LOVE these rags!!!
Sharyn