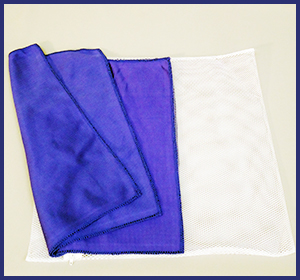 Dear FlyLady,
When I got my purple rags, I prepared them for use as directed; then put them away for later use.
Why did I "save" them for, not 3 days nor 3 months, but about 3 years?
It was amazing to me that the rags rinsed out so well. Everything just came right off it. I used it on my glass top stove, and it's just gleaming.
I can hardly wait to use it on the fridge and dishwasher and on the cupboard doors! Love those purple rags!!!
A FlyBaby