Hi FlyLady!
I just signed up for your emails. I related to the one that just came in about a person who greeted everyone outside because of the embarrassment involved in letting someone see the inside.
Last night I did a 27-fling with paper, having read one that was sent out to the FlyKids group the other day. I thought I needed that.
I saw that you wanted new questions. This is probably one you've been asked a million times…
Why does it take a person so long to decide what to keep and what to throw away? Why do we get stuck? Why is it so agonizing to throw something away? To make a decision, even a little one? My head knows things need to go but then I don't do it with ease.
Thanks for your advice and your work to encourage so many to live free.
Mara
———-
Dear Mara,
The simple answer is that we are fearful that we are going to make a mistake. In other words, it is our perfectionism. We hold on to papers for the same fear. We are scared that those papers may be stolen and our identity compromised.
A lot of times we have cleared off hot spots and placed all those papers in a basket to hurriedly get ready for company. You all know where your stash and dash places are. Many FlyBabies use their side of the bed or the closet to hide these piles of papers. When we are in a hurry to clear a table or counter; we don't know what is hiding in those piles. It is our fear of throwing something away that we might need one day that stands in the way of making the decision.
Decisions are much easier to make when you handle a piece of paper as it comes into the house. This means dealing with the mail before it becomes a hot spot. I recommend is getting a shredder. One of our members has a shredder in her garage and she shreds all the mail that is not worthy to come into her home.
I have a real fireplace and I use our junk mail as kindling for our fires. It is a wonderful way to eliminate those credit card applications and other identity sensitive mail. You can do this too with the popularity of an outdoor fire pit. Before you burn anything make sure that it is safe to ignite a fire. You may have to get a burn permit.
At the office, we hire a company to come and do industrial shredding. We keep seven years of our personal and business records.
If you still have bags of paper clutter; we can help you to eliminate it in babysteps. Set your timer for 15 minutes. Pick up one piece of paper and deal with it. Decide if it is trash and needs to be shredded or burned or if you need to keep it. Those are the only two options. Going through a little pile of paper clutter each day will eventually help you to eliminate those heavy burdens. Dealing with the paper clutter when it comes in the mail each day will stop you from accumulating those bags of paper.  Placing your bills that need to be paid in your Office in a Bag, keeps you from having to search for them in a Hot Spot, when it is time to pay them. This saves you time and relieves your stress.
No more fear!
FlyLady
We have everything you need to keep your home shining! Sometimes we need a little motivation. Our efficient tools give us a jump start! They make a tough job fun. If you make it fun; it will get done!
What are you waiting for? Procrastination hurts you!
Get your Calendars and Rags now.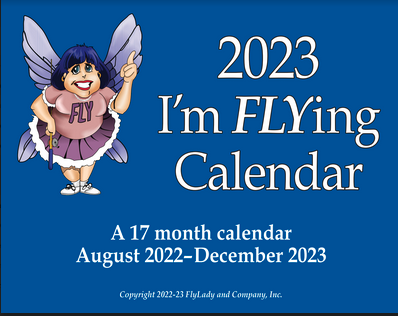 Use Coupon Code 31BabySteps to save 31%! Get Your Calendars Ordered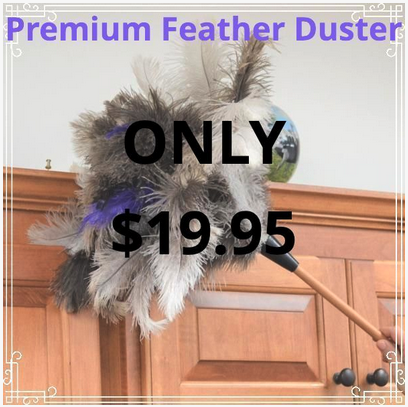 Flash Sale on our Dusters!
All the tools you need to keep your home shining in our Ultimate Package.
Do you need to jump back on the FlyLady Wagon? CHAOS to Clean in 31 Easy BabySteps.
This book will help both our new FlyBabies, and our "not so new" FlyBabies (like those who are "jumping back in where we are").