I will hopefully be purchasing your Rags in a Bag soon. I had a quick question. I was wondering if they do a good job of cleaning eyeglasses?
My husband dislikes the little rags they give for cleaning glasses because they get gross so quickly. I thought of your Rags in a Bag and thought that it was worth a try. Of course I want them for cleaning my house as well, but there are so many uses for them I'm sure.
Thank you!
Flybaby from Stella, NC
Allissa
********
Dear Allissa
I keep a purple rag tucked into the side cushion of my chair just for cleaning my glasses and my computer screen. I like to put a little water on the purple rag first then wipe my glasses. I think they do a great job.
They work on muddy doors too with just plain water!
Check out this video I made with our dog Harley before he died. I love that we have this video of Harley. It makes me smile. I have missed his energy and happiness.
Take the dirty door or what ever is dirty challenge. Take a video of you cleaning it with your purple rag and post it on our Facebook page. Make it about 1 to 2 minutes. This could be fun.
Christmas will be here before we know it! Think about giving clutter-free gifts! My favorite consumable gift is our FlyLady Calendar!
Young people love it and our parents love it! You can see it from across the room.

We have everything you need to keep your home shining! Sometimes we need a little motivation. Our efficient tools give us a jump start! They make a tough job fun. If you make it fun; it will get done!
FlyLady here; Holiday Cruising Missions have started . Go download your free Holiday Control Journal.
Christmas Sales to Save You Real Money!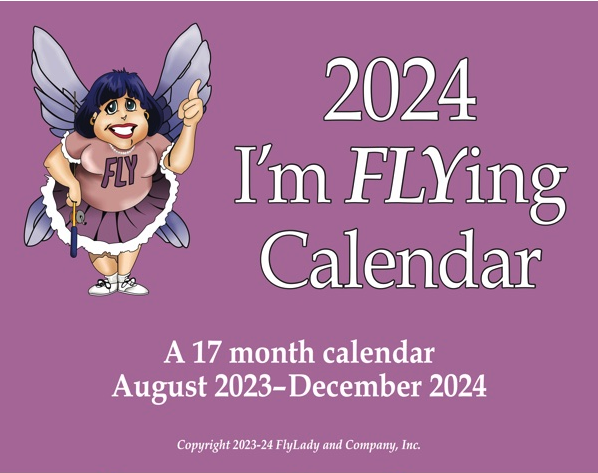 Get Your 2024 FLYLADY Calendar! Use Coupon Code READY45 to Save 45%! This is a Brand New Coupon Code!

Discontinued Notification! We have have a Last Chance Section on our website that doesn't need a coupon code!
The 2024 Calendar is also included in the Complete Pack!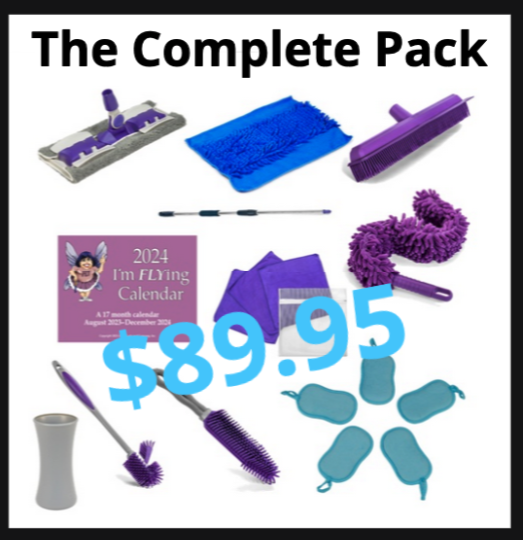 Now is the time for you to take advantage of this great sale!