Hi Flylady
Thank you so very much, you have had such a positive impact in my life. My stress levels have dropped dramatically. I no longer think I have to have it all done at once and no more hours and days of cleaning like a mad woman until I can no longer move a muscle or have strained one.
When I see some cleaning that needs doing I either do it now or remind myself that it will get done in the next zone cleaning. No more stressing that I have so much to do and wondering how to find the time to get it all done, I just remind myself of your positive messages – that my house is better than it was before FLYLady, that I'm not behind, just 15 minutes a day is all it takes and if I haven't got 15 minutes then 2 still blesses my family.
Rooms are routinely decluttered and I'm working on my hotspots which are fewer and smaller than they were. Clean clothes no longer sit in a pile needing ironing because they have been in mount foldmore and crushed. They get hung out, folded and put away and guess what – my windows are washed!
The most amazing thing to me is that its all manageable in 15 minutes a day! I dare say only those who have seen and used your system would believe me.
Thank you for sharing your story and the FLYLady system. Thank you for still sharing after so many years so that newbies can find and learn a new way of life, to be able to manage our homes more calmly and easing our stresses in a busy chaotic world.
From a grateful FLYbaby in Aus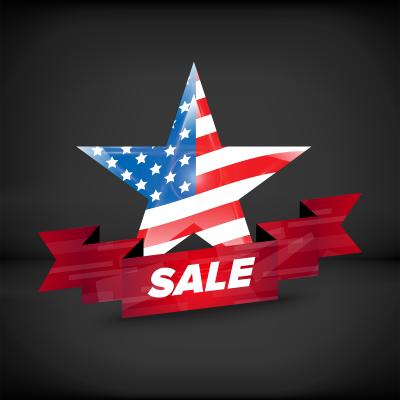 Pre-Order Calendar Sale is Almost Over! Don't Miss Your Chance to Save 45%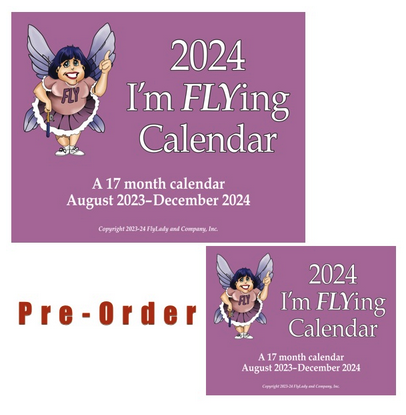 Be the First to Get Your 2024 FLYLADY Calendar! Use Coupon Code GETREADY to Save 45%!
Discontinued Notification! We have have a Last Chance Section on our website that doesn't need a coupon code!
The 2024 Calendar is also included in the Complete Pack!
Debuting in the FlyShop, our newest tool for many tasks.
A WAFFLE-WEAVE MICROFIBER DISH TOWEL