Dear Friends,
It's a new week and you know what that means… a brand new Pamper Mission just for you! As you know, we've been working on getting ourselves back in tip top shape from the harsh summer elements and ready for a crisp refreshing fall. We've taken care of dead skin, dry hair, and dull faces and now it's time to pamper those pretty fingers of ours. Cheap and at home of course! Have you ever had a hot oil hand massage in the salon? Well guess what… we can do them ourselves at home for almost FREE!
Here's a list of oils you may have laying around the house that you can use. You can use just one or mix and match them if you'd like:
Olive Oil
Vitamin E Oil
Castor Oil
Jojoba Oil
Almond Oil
Sunflower Oil
1) Fill two bowls with warm water and soak your hands in them until the cuticles soften up. This could be anywhere from 15-30 minutes. If you've got 30 minutes to relax, take the full time! You can fill the bowl with your favorite scented body wash or shampoo too for a relaxing finger bubble bath.
2) Next, mix your oil choices together (or not if you chose just one) and heat up in the microwave for 10-20 seconds depending on your microwave's power.  You want warmed oil, not burn your skin off oil!
3) Soak your fingers in the warm oil until the oil has cooled off
4) Massage the oil into your fingers, hands, nails, and cuticles until they feel nourished.
5. Wipe off excess oil with a towel or wash your hands in plain water
6) Enjoy your beautifully moisturized fingers
We have everything you need to keep your home shining! Sometimes we need a little motivation. Our efficient tools give us a jump start! They make a tough job fun. If you make it fun; it will get done!
Summer Sales End September 30th!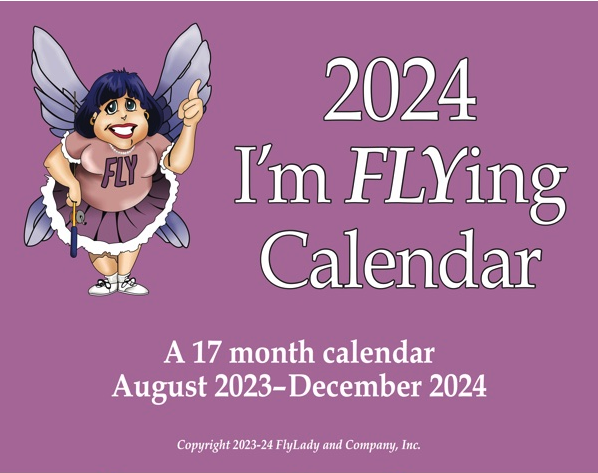 Get Your 2024 FLYLADY Calendar! Use Coupon Code STAYREADY to Save 40%! It is ending soon! Don't wait

Discontinued Notification! We have have a Last Chance Section on our website that doesn't need a coupon code!
Now is the time for you to take advantage of this great sale! Over half off on our Office in a Bags.